yuri's mixing commissions
open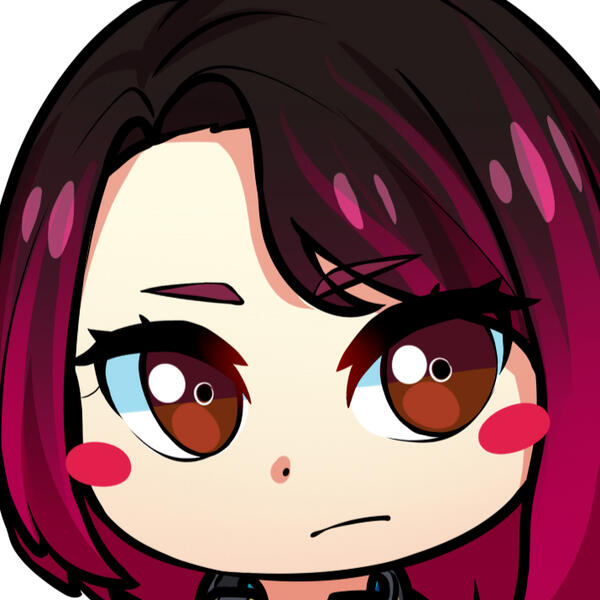 Hello! I'm yuri.
I've been in the YouTaite community since 2007 and mixing covers for others since 2009.
I mix predominantly j-pop/anime music but have also mixed a few glitch-heavy/electronic songs over the years. You'll find samples of those different genres here.

Please continue to "comms info" for more details.
about the commission
I will mostly be doing vocal mixes at the moment. That is, mixing vocals to a pre-existing mixed instrumental track.I will likely consider accepting acoustic instrumental mixes if you need your acoustic instruments mixed as well as the vocals.Commissions will typically take around 1 to 2 weeks depending on the complexity of the song and the number of singers. Faster delivery times are available but will incur an extra fee. See pricing for details.If you need a mix in the near future but don't have the files ready, don't hesitate to enquire about estimated delivery times.I require a 50% deposit before I start your mix.Payments are to be made via PayPal and in NZD only.You may cancel a commission prior to any work being done. If this is the case, you will receive a full refund of your deposit. You will not receive a refund if I have already started your commission.If a commission is cancelled on my end, a full refund of the deposit will be provided.Please credit me as "yuri." and insert a link to my YouTube, http://youtube.com/user/suchidesuru
---
important guidelines
Please adhere to the following conditions when sending your files
Please include the reference track to which you recorded to (i.e. the 'on-vocal' of that version to that song.)Please include a high quality version of the instrumental (preferably from the source or a lossless file and not ripped from YouTube)
Vocals should be rendered with no lines overlapping and preferably in 24bit .WAV format for optimal quality.All vocals and other audio tracks must be completed and included when sending in your commission request. Please zip your all files before sending.
I reserve the right to decline a commission due to genre or poor mic/vocal recording quality.
pricing
As mentioned, I reserve the right to decline a commission due to genre or poor mic/vocal recording quality.Each commission includes 3 mixdowns before you are charged extra.
The following are base prices for non-commercial use only and some do not include timing and tuning.

All commissions are subject to varied prices based on commission complexity and length of song.

Please contact me for a full quote and/or if you would like to enquire about commercial projects.
| # of People | Base Price | Estimated USD |
| --- | --- | --- |
| Solo (1) *does not include timing & tuning | from $60+ NZD | approx. $41+ USD |
| Duet/Trio (2-3) *does not include timing & tuning | from $80+ NZD | approx. $54+ USD |
| Quartet+ (4+) *includes timing & tuning | from $90+ NZD | approx. $61+ USD |
| Full acoustic instru. + vocal mix (from solo) | from $110+ NZD | approx. $75+ USD |
| TV-Size ver (from solo) | from $40+ NZD | approx. $27+ USD |
+ add-ons
| Type of add-on | Price | Estimated USD |
| --- | --- | --- |
| Timing (per song) | $8 NZD | approx. $5.5 USD |
| Tuning (per song) | $12 NZD | approx. $8.3 USD |
| Artificial harmonies (per track) | $12 NZD | approx. $8.3 USD |
| Additional mixdown (x1) after 3 drafts | $12 NZD | approx. $8.3 USD |
| [NOT AVAILABLE] Rush Fee (less than 1 week) | +20% comm price | |
| [NOT AVAILABLE] Express Fee (1-3 days) | contact me | |
---
contact me
samples
solos
"Gurenge" [2021]
Genre: acoustic
Work: time, tune, full instrumental + vocal mix & master (there are 3 guitar tracks)
---
duets/trios
"Pumpkin Syndrome" [2021]
Genre: pop/horror?
Head count: 2
Work: time, mix & master
"Lost Destination" [2014]
Genre: operatic-pop
Head count: 2
Work: time, tune mix & master
---
choruses (4+ people)
"Sailor Star Song" [2022]
Genre: pop rock
Head count: 10
Work: time, tune, mix & master
"Sweet Devil" [2015]
Genre: dance, electronic
Head count: 6
Work: time, mix (+glitches) & master
"Oh my wish!" [2021]
Genre: j-pop
Head count: 9
Work: time, tune, mix (+glitches) & master
"Seishun Kozou ga Naiteiru" [2015]
Genre: j-pop
Head count: 13
Work: time, tune, mix & master
---
contact me